Elevated Adventures: The Benefits of Owning a Lifted Truck for Off-Roading and Outdoor Exploration
Are you ready to take your outdoor adventures to the next level? Look no further than owning a lifted truck. From off-roading to camping, a lifted truck can provide a variety of benefits for both practical and adventurous purposes. Here are just a few reasons why investing in a lifted truck can enhance your outdoor exploring experience:
Improved Off-Roading Capability
Many off-road trails can be treacherous and unforgiving, requiring a vehicle with the proper clearance to navigate through rocks, mud, and other obstacles. A lifted truck can help you confidently tackle these courses with extra ground clearance, larger tires and wheels, and stronger suspension systems, making difficult terrain far more manageable. Whether you're exploring new trails or challenging yourself on existing ones, a lifted truck enhances your off-roading ability and allows for greater adventure.
Better Visibility and Perception
A lifted truck provides not only a better view of the terrain ahead, but also a perception of safety for you and your passengers. With your elevated ride height, you get a clear view of potential hazards ahead of time, giving you the opportunity to adjust your speed and approach accordingly. Additionally, a lifted truck provides an increased perception of safety through its size and presence, giving others on the road or trail a clear understanding that you are a force to be reckoned with.
Increased Towing and Hauling Capacity
For those who love outdoor exploration for camping, a lifted truck provides ample space for all of your gear and equipment. Additionally, the increased towing and hauling capacity of a lifted truck provides the means to securely transport larger items, such as campers or boats, to your destination. This not only makes your camping experience easier and more enjoyable, but also allows you to expand your outdoor exploration options to farther locations.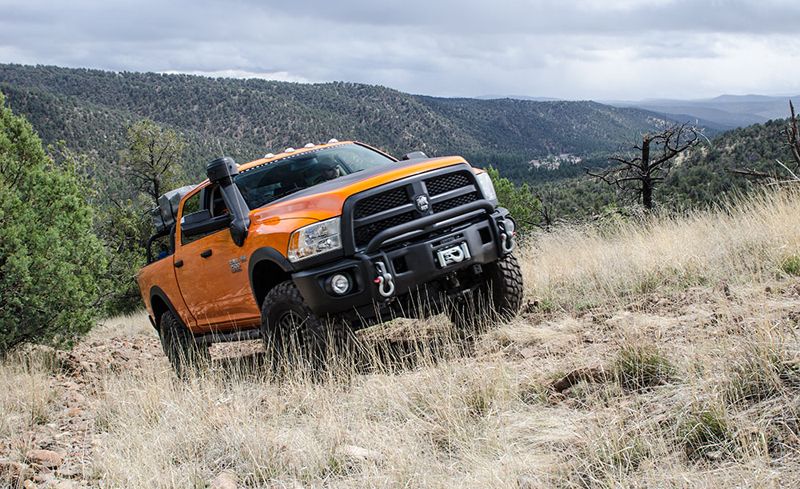 More Customization Options
One of the great appeals of owning a lifted truck is the ability to customize your vehicle to your precise preferences. There are many options available for customization, from upgraded audio systems to new exterior lighting and customized paint jobs. Whether for practical purposes or aesthetic preferences, you have the ability to make your truck uniquely your own and to create an adventure-ready vehicle fit for any outdoor excursion.
Owning a lifted truck offers many benefits for off-roading and outdoor adventures, from improved off-roading capability and visibility, to increased towing and hauling capacity and endless customization options. Consider investing in a lifted truck to elevate your outdoor exploring experience – the possibilities are endless.